Eco - action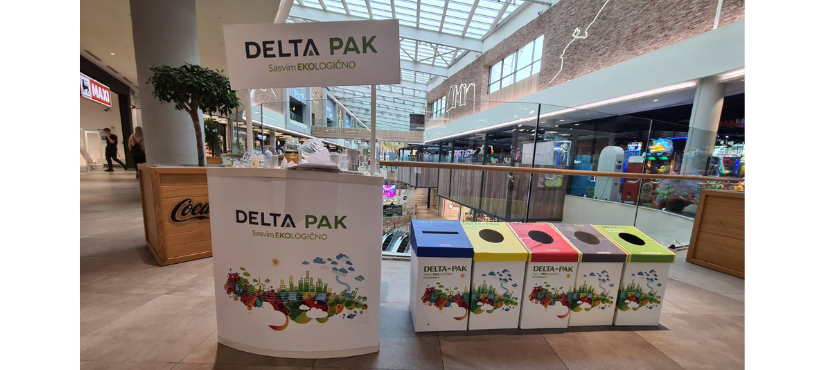 21. september 2022.
In order to provide support for the World Cleaning Day, which is celebrated on September 17th, Delta Pak organized an interesting workshop for children in the Ada mall shopping center.
On this occasion, children could learn what can be recycled and what can't be recycled from the waste they encounter every day. They also had the opportunity to familiarize themselves with the correct classification of waste and the appearance of bins for each type of waste. After a short introduction to the topic, children had the opportunity to show their knowledge. At the stand, there was a variety of waste (clean and safe), and the children had the task of choosing a piece and guessing which bin it went to. For the successfully completed exercise, they also received prizes: apples from our Delta Agrar, pencils with lavender seeds and blocks made of recycled paper - all in the spirit of ecology and health.


The colorfulness of the stand and boxes attracted children the most, as well as the possibility of winning a prize, which further encouraged their competitive spirit.


Teenagers were, as expected, more demanding, but they also showed interest. Although our competition was a birthday playroom and a corner with toys and occupations, we can happily say that our attendance was excellent! And we are especially happy to know that children are interested and try to properly sort waste in their homes.


We are sure that this action was not only funny, but also useful for them, and we can't wait to hang out with the kids on another occasion. In the meantime, we will try to be a role model and with our behavior show young people how we should treat the environment.